Being a victim of any crime is often devastating to the victim's peace of mind and sense of security. Crime costs us billions per year and often crush businesses financially, forcing them to close. Crimes such as burglary leaves a sense of vulnerability, fear, and isolation in its wake. According to the Pasadena Police Department, in 2020 residential burglary calls-for-service decreased while commercial burglary calls-for-service increased slightly.
Learn some of the facts of residential and commercial burglaries in order to take proactive steps to increase security with our infographic showing updated burglary information.
---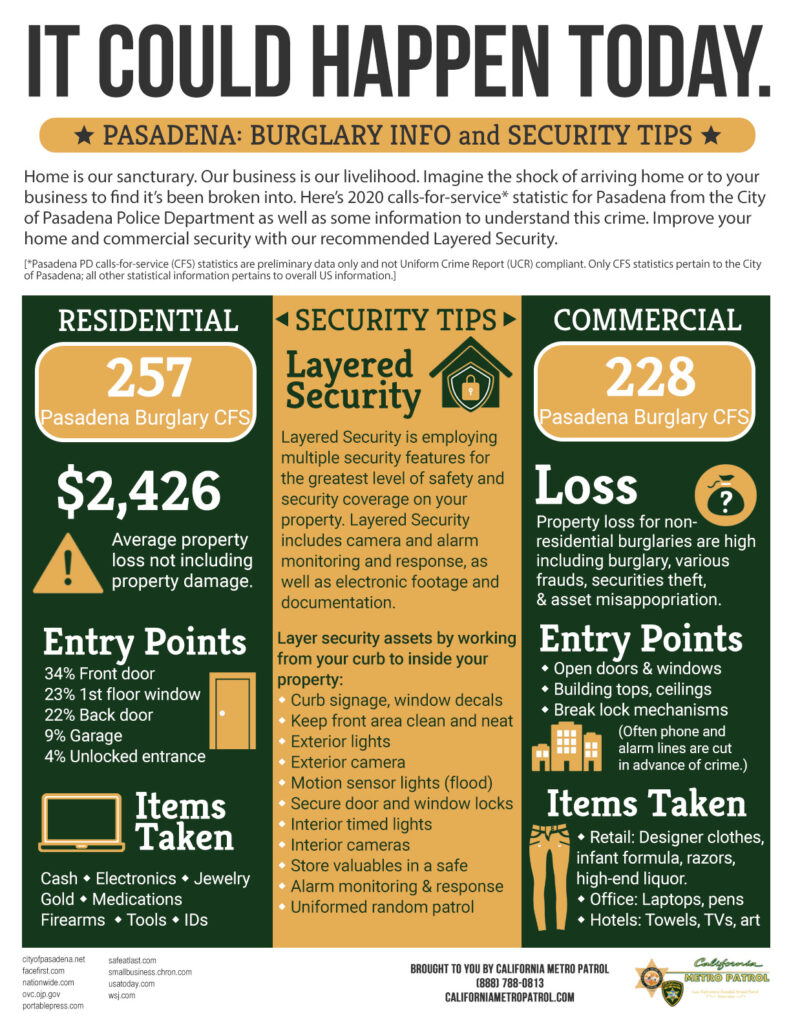 ---
How CMP Can Help
A cornerstone of California Metro Patrol is Layered Security. We specialize in tailored, concierge security services; we survey your home or business from the curb to the door and inside. Criminals will choose an easier target rather than risk entering a home or business that's well-protected, especially when they can see signs of security such as curb signage, motion lighting and cameras.
With just a quick click, request a no-obligation quote today or you can call us at 888-788-0813. We look forward to helping you keep your home a sanctuary and your business secure.
There are 2.5 Million burglaries per year, 66 percent of which
are home break-ins.